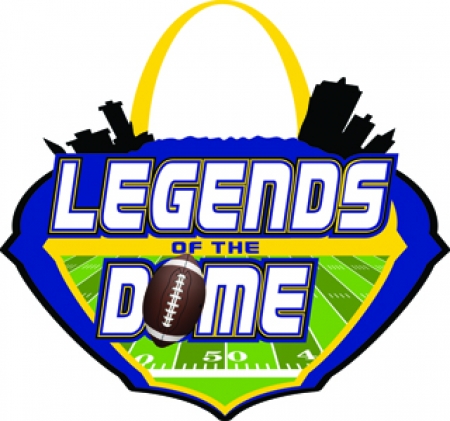 LEGENDS OF THE DOME
Former St. Louis Rams legends led by Isaac Bruce will reunite to compete in a flag football showdown at the Dome on Saturday, July 23. Bruce will be joined by members of the Greatest Show on Turf including Kurt Warner, Dick Vermeil, Mike Martz, Orlando Pace, Mike Jones, Ernie Conwell, and many more as well as other Rams legends including Marc Bulger and Aeneas Williams. The event will give the players a chance to thank fans and give St. Louis a chance to celebrate great memories.
Tickets will go on sale Thursday, April 21 at 10 a.m. on www.ticketmaster.com. Individual ticket prices are $15 and $20. Premium tickets that will include an on-field autograph session prior to the game are limited to 1,000 tickets and are on sale for $100.
Kickoff for the game is set for 2pm with gates opening at 12:30pm. The pregame autograph session for premium ticket holders will be from 11am-noon.
"We're excited to be able to bring together a bunch of the Greatest Show on Turf guys and other former Rams greats to be able to thank the fans for the incredible support over the years," said Bruce. "We want to fill up the Dome one last time and really show everyone what an incredible sports city St. Louis is. We have the opportunity to raise a lot of money for the Isaac Bruce Foundation which we can then pour back into this great city and it's really exciting."
Proceeds from the Legends of the Dome will benefit the Isaac Bruce Foundation which is committed to continuing to make an impact in the St. Louis community. Isaac launched the Isaac Bruce Foundation in 2006 which focuses on health, wellness, nutrition, fitness and education. Through the Foundation, Isaac reaches out to youth and teaches them at an early age the importance of a healthy lifestyle with an emphasis on education.
To schedule an interview with Bruce to promote the event, please contact Tiffani Burris at tiffani@isaacbruce.org or call 314-369-4074. For more information on the Isaac Bruce Foundation, visit www.isaacbruce.org. Information on the Legends of the Dome event including confirmed players and coaches can be found at www.legendsofthedome.com.